Scalp Micro Pigmentation Tauranga
The Shadow Clinic Tauranga

The Shadow Clinic Tauranga
Suite 5, 26C Gravatt Rd Papamoa
Tel: 020 4186 1071
Email: tauranga@theshadowclinic.com
https://www.facebook.com/theshadowclinic/
https://www.instagram.com/theshadowclinic/
Opening Hours – Monday – Friday By Appointment Only.
Our Scalp Micro Pigmentation Clinic in Tauranga offer FREE no obligation consultations where you will meet with an SMP expert.
The Shadow Clinic Tauranga is the leading SMP clinic backed with over 12 years' experience. You can have peace of mind knowing our technique and products used will maintain a natural and realistic appearance years down the track.
At The Shadow Clinic all our practitioners are trained to the highest standard in Scalp Micro Pigmentation. You can relax throughout the whole process knowing your are in the best hands in the SMP industry.
Bespoke, yet extremely professional, Dean immediately puts you at ease with his confident manner and inspirited consultation. I've already gotten compliments and feedback on how natural it looks evening fooling my closest of friends and family so really happy.  Dean was really welcoming on the day of the consultation I found it really easy to communicate and express what I wanted to achieve and Deans recommendations were on point. I spent plenty of time  researching on Scalp Micro Pigmentation checking quality of work and pricing and I found The Shadow Clinic to be in my opinion the most experienced and showed quality of work with a great price.  I Highly recommend if you are considering SMP to give Dean & The Shadow Clinic a call what a game changer! Lucas – Rotorua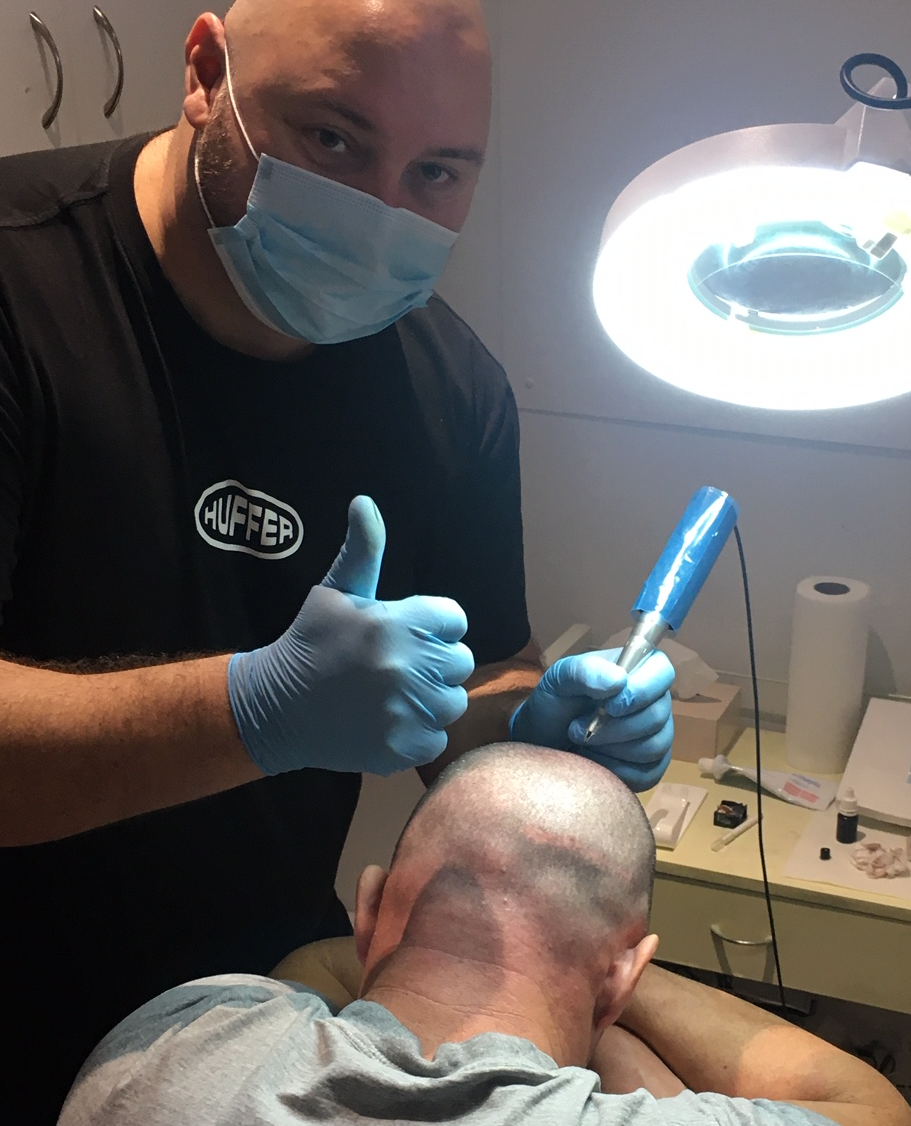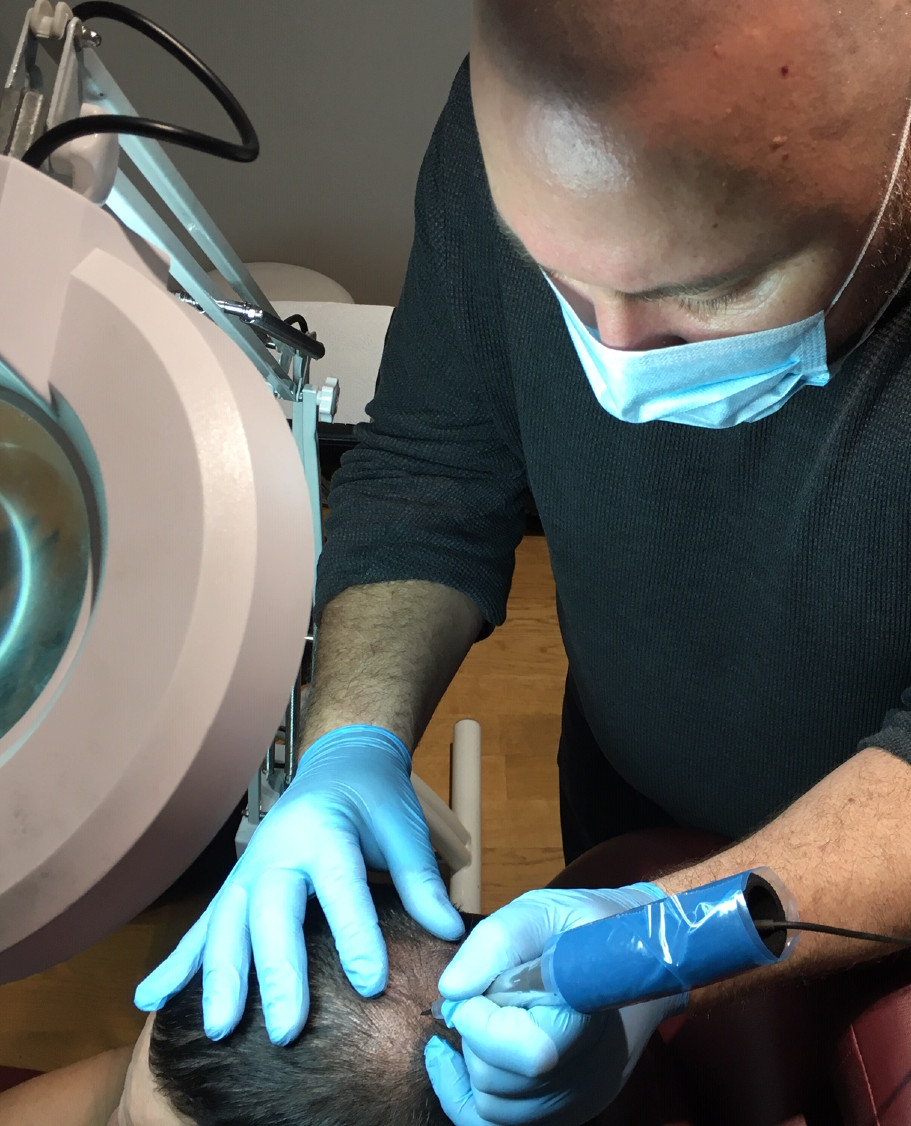 PRACTITIONER – DEAN AUSTEN
Dean was first introduced to Scalp Micro-Pigmentation as a marketing support services for The Shadow Clinic. Several months on and after seeing real life results from clients at The Shadow Clinic and feeling Inspirited by the realistic appearance Dean under went the treatment for himself at the Auckland Shadow Clinic.  Finding the whole process from consultation to final result inspiring this ignited Deans own pursuit into the art of SMP. Upon the completion of comprehensive training in Auckland Dean joins an elite group of professional technicians trained under the supervision and tutelage of Ricky Hancock, Founder and innovator of The Shadow Clinic International.
Dean now brings his passion and expertise in SMP to the beautiful Bay of Plenty Region located in Tauranga – Papamoa.
About The Clinic
Our Scalp Micro Pigmentation clinic here in Tauranga is located on Gravatt Road in Papamoa Beach. Located in the heart of Papamoa shopping district inside a commercial hub of professional suites that's our spot.
Just outside we have a variety of services and retailers which includes fashion Lane, Outlet stores, Papamoa Plaza Restaurants, Bars & Cafes and to top it off were just 150 metres from the white sands of Papamoa Beach a popular destination for all beach lovers. Further north just 10-15mins drive away is Mount Maunganui offering great surf, fishing, nature walks and breath taking views of the greater Bay of Plenty Region. The Shadow Clinic Tauranga is a short 10-15min Taxi or Uber drive from the Tauranga Airport. Free client park absolutely!
We have an abundance of parking directly outside our clinic and the surrounding shopping centres and supermarkets.
.